It's almost time for the Double A South Champions to take the field at Trustmark Park!
Mississippi Braves kick off the 2022 season Friday, April 8th at 6:35pm where they will take on the Montgomery Biscuits. Fans will also enjoy post game fireworks!
Can't make it Friday? Stick around for another Saturday night game followed by Sunday afternoon against Montgomery. The next string of home games will begin Tuesday, April 19th against Chattanooga (see full schedule below).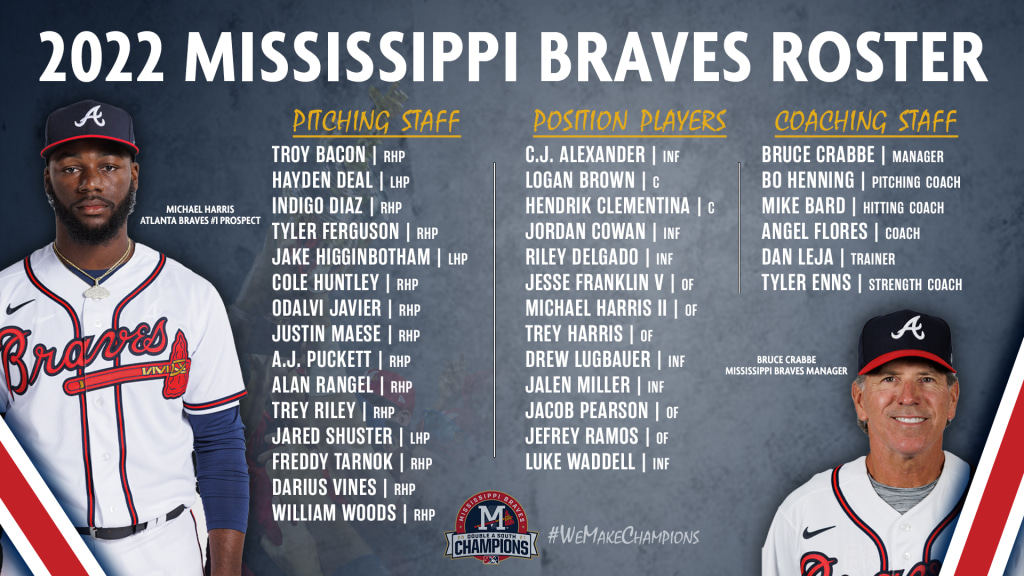 M-Braves fans can purchase tickets now at https://www.milb.com/mississippi/tickets and opt for individual tickets, season plans, mini plans, group and company outings and even luxury suite rentals!
Check out the Home Game schedule below and join the Mississippi Braves this season!

See Y'all at Trustmark Park right here inside The Connection!